| | |
| --- | --- |
| Living With Multilingualism | |
Essay ON MY PERSONAL NARRATIVE
Do They Realize They Are Looking At Me?
ABSTRACT
Within this essay, I argue that classrooms need to start incorporating different languages and cultures because it will make ESL students feel more comfortable within the classroom and can eliminate unintentional racism, which can be accomplished by simple adaptations, especially through English and writing classrooms where ESL students may feel suppressed in terms of their cultural expression. I do this by reflecting on experiences within my
personal narrative
and the incorporation of ideas brought up by Zawacki/Habib and Motha within texts we read within the course (citations below). I expand upon these ideas through 3 paragraphs. First, I believe that with simple classroom adaptations, ESL students could have a better chance at succeeding in the classroom through equalized educations and they could eventually feel truly comfortable with both their cultures Furthermore, I also believe it is also necessary to education students on acceptance of other cultures and such in order to eliminate this idea of racism based on lack of exposure. I believe these two things can be achieved through teacher intervention within the classroom. Teachers should consider assigning essays in regards to culture and recognizing the differences in writing styles based on a student's culture because it is the most beneficial option for allowing ESL students to succeed and is a simple solution for allowing native speakers to become excused to other culture.
WORKS CITED
Motha, Suhanthie. Race, Empire, and English Language Teaching: Creating Responsible and Ethical Anti-racist Practice. N.p: np,. N.d. Print.

Zawacki, Terry M., and Anna S. Habib. "Will Our Stories Help Teachers Understand?": Multilingual Students Talk about Identity, Voice, and Expectations across Academic Communities." Reinventing Identities in Second Language Writing. Ed. Michelle Cox, Jay Jordan, Christina Orthmeier-Hooper, and Gwen G. Schwartz. Urbana: National Council of Teachers of English, 2010. 54-71. Print.


This work is licensed under a
Creative Commons Attribution 4.0 International License
.
Powered by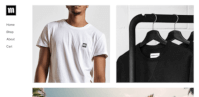 Create your own unique website with customizable templates.