| | |
| --- | --- |
| Living With Multilingualism | |
Kick It Into Another Culture!
On April 30th, I watched the movie Gotta Kick It Up! with a few friends in my room. This movie is a popular movie from our childhood so it was great to watch it again. The movie was directed by Ramón Menéndez. It was released on July 26th, 2002.
One of the most significant details that stood out was the incorporation of the phrase "si, se puede" which translates to "yes, I can". This phrase helps the team build up their confidence during performances and throughout all their struggles as a dance team. Daisy, the captain of the squad, came up with the phrase by drawing on her Hispanic background. The team members all go through troubling experiences with relationships, grades, and even a lack of money for the dance team. When they get down, they begin to chant their "si, se puede" to put them in the right mindset. This motto even helps them get to the finals.
---
This film helps extend many ideas brought up within our course and course texts. First, Zawacki and Habib bring up the idea of lived curriculum. They state "identity conflicts that our multilingual students are undergoing as a result of 'holding membership in two different communities'" (56). I think the film extends this idea, as the members of the dance team are mostly culturally Hispanic. When the new dance teacher took over, rather than trying to force a different dance style upon her team, she incorporates Hispanic dance moves. The dance teacher realizes that rather than forcing a style of dance that is unfamiliar for her students, she can draw on their "lived curriculum" and allow for her students to incorporate their native culture in with their newer American culture. She prevented the identity conflicts from occurring by allowing these students' original culture to be highlighted and promoted within the dance team. Throughout the movie, it is very evident that the area is a culturally Hispanic area. The students are Latino, Spanish can be heard in the background and even incorporated into the characters lines. When the characters are home, their interactions with family and friends shows their culture as well. I think this movie develops the idea that the acceptance of this culture into the classroom would be beneficial for students because in the movie, the students become so much more into the dance team when their Hispanic dance moves become incorporated. I think they become more engaged because their culture is being incorporated into a very Americanized school environment. Thus, if their culture was to be incorporated into the classroom, they might be more inclined to participate or be engaged within the classroom. There are ways this can occur within the classroom. I believe the expression of culture within a school is the most beneficial way to allow students of another culture to feel totally engaged within the school environment. If teachers could understand these students have a lived curriculum and are sometimes conflicted regarding their membership in different communities, then these teachers my be able to fully comprehend what these students may academically need in order fully succeed in school. This is much like how the dance team fully succeeded one the dance teacher decided to incorporate Hispanic dance moves into their routine; it allowed them to win the finals!
---


Work Cited:
Zawacki, Terry M., and Anna S. Habib. "Will Our Stories Help Teachers Understand?": Multilingual Students Talk about Identity,
Voice, and Expectations across Academic Communities." Reinventing Identities in Second Language Writing. Ed.
Michelle Cox, Jay Jordan, Christina Orthmeier-Hooper, and Gwen G. Schwartz. Urbana: National Council of Teachers of
English, 2010. 54-71. Print.


This work is licensed under a
Creative Commons Attribution 4.0 International License
.
Powered by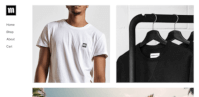 Create your own unique website with customizable templates.