| | |
| --- | --- |
| Living With Multilingualism | |
I had an interesting experience in an Uber a few days ago. None of the maps were picking up on the address I wanted to go to, so I had to direct the driver to the mall myself. He hardly spoke English, but was fluent in Italian. Luckily, I currently take Italian at Emory. Between his little English, my little Italian, and some hand gestures, we were able to make our way to the mall and discuss what living in Italy was like on the ride.

Toward the end of the reading we did in class, Vershawn Ashanti Young makes a very valid point regarding code meshing. It really is found everywhere. Young believes it "allow writers and speakers to bridge multiple codes" even though Fish states that languages are unmixable (71). I very much agree with Young, the idea that languages are not mixable is inaccurate. In my personal experience mentioned above, the mixing of Italian, English, and non verbal communication allowed for me to learn about my Uber driver's home and for me to communication where I would like to go with my Uber driver.


Powered by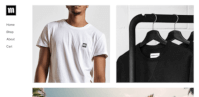 Create your own unique website with customizable templates.