| | |
| --- | --- |
| Living With Multilingualism | |
Jared Diamond's article titled "The Benefits of Multilingualism" dives into interesting evidence as for why multilingualism is more positive than it is negative for children. He claims recent studies have shown that children that are raised bilingually develop a cognitive benefit. Up to the 1960's, research was showing that bilingual children learned language slower and had a smaller plethora of vocabulary compared to monolingual children. More recent students have shown both sets of children are similar in cognition and language processing. The argument is made that monolinguals only need to compare a word with a single stock of sound and meaning rules. On the other hand multilinguals switch frequently and unpredictably between multiple stocks of sounds and meaning rules. A study was done by giving subjects game like tasks designed to be confusing because the task rules change unpredictably. Monolinguals had a tougher time then bilinguals at accommodating to the switching rules throughout the study. This is considered a superior executive function. The results for the youngest and oldest subjects are of particular interest. Young infants learn to discriminate the sounds of the languages that are heard around them and learn to ignore distinctions not heard around them. Example are given of how Japanese infants lose, while English infants retain, ability to discriminate the consonants l and r. This is because the Japanese language does not distinguish these sounds. For the older age group, Diamond also argues that bilingualism can offer some form of 'protection' against symptoms of Alzheimer's in the elderly. A study was done that looked at Canadian patients with a probably Alzheimer's diagnosis. The bilingual patient showed their first symptoms at an age 5 years older than the monolingual patients. It is argued this is due to the "use it or lose it" saying. This means that bilinguals do extra exercise for their brain every minute of the day, because they're constantly going back-and-forth between languages.

Source: Diamond, Jared. "The Benefits of Multilingualism."

Science

330.6002 (2010). Washington DC:AAAS. 332-33. Print.
Powered by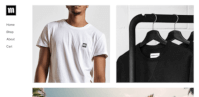 Create your own unique website with customizable templates.