| | |
| --- | --- |
| Living With Multilingualism | |
Why Are You Looking At Me and My Family?
a clash of culture encounter by anu kafi
Why is everyone looking at me?
Not just me, but my family
There are looks of confusion
As if there's has been some intrusion
My grandpa tells me what he wants to eat
I ask the waiter, is there anything sweet?
The waiter points to the dessert section
And I begin translating for grandpa, with affection
The waiter stands there rolling his eyes
As my grandpa hollers out, fries! Fries!
My grandma tells him that's just not okay
She states he's already had fries today
The waiter just stares
The people in other booths give us glares
I do not really process why
I just listen to my family decide what to buy
As I listen, it hits me
I am watching my family drink tea
We are not like the others
Because they do not have Persian mothers
People just stared
Because they visibly cared
About why we were not speaking their native tongue
We were a family unlike the rest among
I used to be embarrassed when my family did this
Then I got to an age, my mom told me "Come here, Miss"
I did as I was told
And my mother did something bold
She gave me a talk
She told me not to let other people's looks give me a knock
I should embrace my background
Language is just not a sound
Speaking in Farsi is what makes my family whole
It bonds us down to the soul
I love my family in a way that's words cannot explain
Speaking another language in public does not make us vain
This country needs to accept other cultures
Not pick at us like vultures
Every language brings with it a history
People do not need to treat others like a mystery
So, why is everyone looking at me?
This work is licensed under a
Creative Commons Attribution 4.0 International License
.
Powered by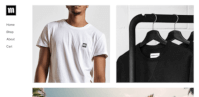 Create your own unique website with customizable templates.