| | |
| --- | --- |
| Living With Multilingualism | |
I grew up at Farsi being my first language. Then I learned English, before even entering the public school system. I was tested a few times in my early years as an ESL student but was then released from the program after proving my level of efficiency. Thus, I went through my education as a normal native-English speaker. Living near DC, my high school was filled with people who spoke all kinds of languages. My English teachers were sympathetic toward these ESL students, and never had them participate in ESL classes, but rather, were just given accommodations in our classes. Although I understand why the accommodations were given, I also understand why this can seem unfair to the other students.

My experiences can very much relation to those of Motoko Kainose in her classes at college. In relation to Kainose's sociology class, where the professor just tells the ESL students to not worry about their grammar within their papers. Kainose gives the ESL student's perspective on receiving special treatment. She did not want the professor's special treatment as he announced it in front of the entire class, which made Kainose feel a bit inferior. Thus, a teacher announcing an accommodation in front of the entire class does not only make ESL students feel inferior, but makes native English speakers feel as if ESL students are getting an unfair advantage. This is why teachers should privately talk to students who need accommodations to keep the emotions out of it.
Powered by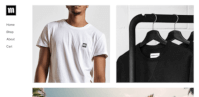 Create your own unique website with customizable templates.